Digital Footprint Grows In Marketing- Article By Pradeep Chopra In The Tribune
Jasleen Kaur 2 Min Read
From barely 1 per cent in 1995, nearly 43 per cent of the world's population uses the internet today. Customers today increasingly make purchase decisions and transactions online. With the number of internet users crossing the 300 million mark and growing steadily, businesses around the world are taking a serious note of this phenomenon.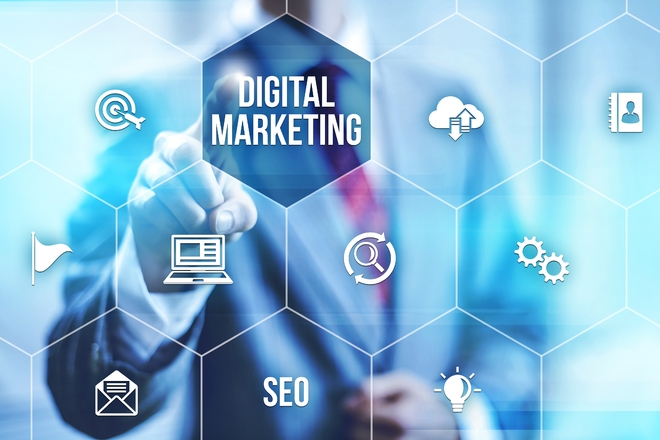 Several companies are using digital media to harness and manage their brands, expand their customer base and engage their clientele. This, in turn, has created a new demand for professionals with knowledge and experience in the digital marketing field.
So, if you would like to engage with Facebook, Twitter, YouTube and LinkedIn as a part of your job, digital marketing could be your career choice.
What is even more fascinating is the excitement related to job profiles in this domain.
Here are some of the popular career opportunities excluding technical roles that are available in the field of digital marketing:
Digital Marketing Executive: This is a starting role for beginners in the DM industry. Responsibilities in this role include content development, research, digital marketing campaigns execution, report creation. The other titles at this level include Social Media Executive, SEO (Search Engine Optimisation) Executive, SEM (Search Engine Marketing) Executive, E-mail Marketing Executive.
Content Writer: Some organisations have separate role for content writer, whose job is to develop effective content for various digital media channels such as Facebook, Blog, Website, E-mailers.
Digital Marketing Manager: This is a mid-level profile for professionals with 3-7 years of experience depending upon the size of the organisation. At this position, key responsibilities include creating digital marketing strategy, managing and analysing campaigns across various media. The other titles at this level include SEO Manager, SEM Manager, Social Media Manager, Community Manager, E-mail Marketing Manager.
Digital Media Planner & Buyer: The role of a digital media planner and buyer is to understand organisational marketing objectives and accordingly plan and buy media across various digital media such as search, display and social media.
Web Analytics Expert: As the title suggests, a Web Analytics Expert is responsible for defining key metrics, measuring and analysing performance of various digital marketing campaigns. Ability to play with numbers and make decisions are the key attributes required to be successful in this role.
Head of Digital Marketing: This is the highest position in digital marketing industry and the person in this role is responsible for the overall performance of digital marketing. In a large organisation, Digital Marketing Head reports to the Marketing Head and works closely with other marketing departments.
As published in The Tribune
[Sr. Associate – Content Marketing]
A content passionate, Jasleen handles content writing & marketing activities. Also, she leads Digital Marketing Internship Program. She is in the content writing and marketing fraternity for 6+ years now & is proficient in writing content for blogs, articles, books, brochures and social media. She embraces practical knowledge of WordPress CMS.