How to do social media marketing? It is a crucial question as social media has become the most effective tool because of its tremendous reach.
A few years ago, people asked why businesses should use social media for marketing. Today, the 'Why' has changed to 'How?' That, by itself, sums up the importance of social media marketing.
We shall now look at the definition of social media marketing and discuss the 8-point marketing strategy on how to do social media marketing.   
What is Social Media Marketing?
Wikipedia defines social media marketing as using social media platforms and websites to promote your product or services.
Social media provides companies with different ways to engage with new and existing customers, helping them promote their products.
This marketing method allows businesses to use social media to obtain geographical, demographical, and personal information about prospective customers. Hence, companies can focus their resources on select targeted audiences.
Let us now see how to do social media marketing successfully.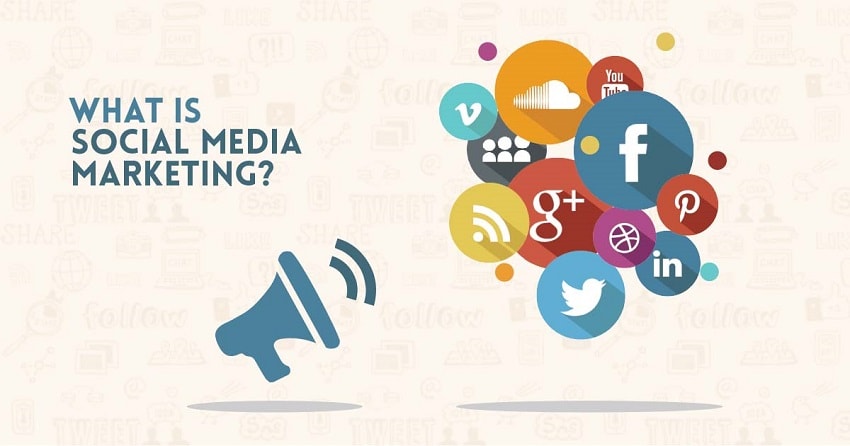 Benefits of Social Media Marketing
There are various benefits of social media marketing for a business.
So, let's dive into it.
Social media platforms help you increase brand awareness by directing traffic straight to your site.
You get to know what your target customers are interested in through social media platforms.
Social media marketing is a cost-effective manner to fulfill marketing goals.
Promoting and sharing your products on various social media platforms improve lead generation, boosts conversions, and increases sales.
Social media can humanize your business and build trust with your customers.
Connecting and engaging with your potential and existing followers can build lasting relationships between them and your business.
Social media helps you to see what your competitors are doing and learn from them.
Social Media Marketing Platforms
There are various social media channels and platforms which you can use to fulfill your digital marketing objectives-
| Platform | Users | Industry Impact | Best for |
| --- | --- | --- | --- |
| | | B2B and B2C | Brand awareness, long-form entertainment, and how-to videos |
| | 1 billion monthly active users | B2C | High-quality images and videos, user-generated content, advertising |
| | 1.9 billion daily active users worldwide | B2C | Brand awareness and advertising |
| | 211 million daily active users worldwide | B2B and B2C | Public relations, customer service, community building |
| | 774 million active users worldwide | B2B | B2B relationships, business development, and social selling |
| | 1 billion active monthly global users | B2B and B2C | Short-form creative video content, user-generated content, brand awareness |
| | 444 million monthly active users worldwide | B2C | Visual advertising, inspiration |
| | 306 million daily active users worldwide | B2C | Brand awareness, advertising |
| | 10 million weekly active users worldwide | B2C | Visual advertising, inspiration |
The Eight-Point Social Media Marketing Plan
Know your Business Objectives: Knowing your goals and objectives is the first step in any social media marketing plan.
Without knowing your goals, you will not be able to measure your social media return on investment (ROI).
Ensure that your goals are within the SMART framework. The primary objective of your goals is to ensure positive business results.
1. The SMART Framework
Use the SMART goal framework while setting your goals on social media. Each of your goals should have these five qualities.
Specific – Having a specific goal can save you a lot of time. For example, you have to decide on the number of followers you need. Secondly, you should approach the right network.
Measurable – Know your numbers. If you cannot measure what you are hoping to achieve, it entails that your goals are not specific enough. They would not contribute to the growth of your business.
Attainable – Have realistic goals. Know your strengths and stick to them. Have challenging goals but ensure that you can achieve them.
Relevant – Your goals should be relevant to your business' success. If you want more traffic to your website, you should concentrate on building your mailing list rather than being on top of your Instagram mentions.
Timely – Have a timeframe and stick to the deadlines. It is a vital aspect of social media marketing.
 An example of a SMART goal – I aim to get 50 new Instagram followers this week.
It exhibits all the characteristics of a SMART goal.
2. Know Your Target Audience
It is essential to know your audience. Knowing what your audience wants to see on social media is vital. You need a social media plan to convert your fans into customers. Creating audience personas enables you to understand your audience and their preferences.
Understand who your followers are and their likes and dislikes. It will help you know how they react to your brand on social media. Social Media Management tools such as Facebook Analytics can help refine your strategy and target your social ads better.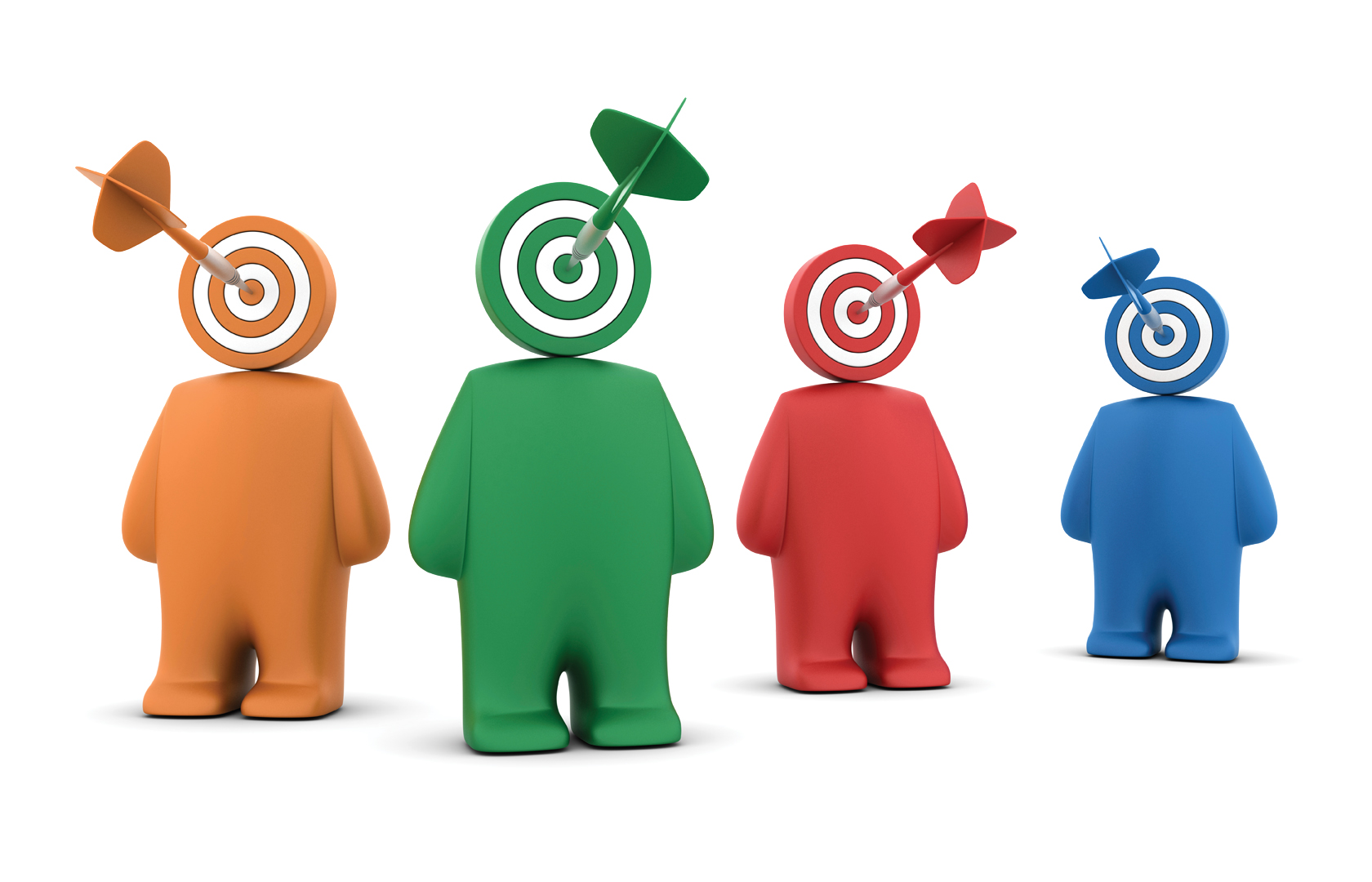 5. Know Your Competition  
Just as you are using social media for your business objectives, your competitors would be doing the same. Analyze your competition and understand the strengths and weaknesses of your peers.
You get vital clues that you can use to your advantage. For example, a competitive analysis might show your nearest competitor dominating Facebook but focusing less on Twitter and Instagram.
You can rush in to fill this gap and gain some brownie points. Social listening is a great way to keep track of your competition.
4. Know Where You Stand
The most critical aspect of how to do social media marketing is to know where you stand. Conducting a social media audit is the right way to evaluate your current efforts.
If you are already on social media, you should use the social media audit to know what works for you and doesn't. Ask tough questions to keep your social media marketing strategy on the right track.
Want to Know the Path to Become a
Digital Marketing Expert?
Download Detailed Brochure

and Get Complimentary access to Live Online Demo Class with Industry Expert

Date: 10th Jun (Sat) Time: 11 AM IST
Some of the questions are as follows
Is it worth keeping this account live?

Am I able to connect with my audience better?

If so, how are they using this platform?

Will this account help me realize my social media objectives?
One of the most significant advantages of conducting a social media audit is identifying impostor accounts. Such fraudulent accounts that use your business name and products can harm you significantly.
You should report such accounts immediately and verify your social media accounts to ensure that your followers know they are dealing with the real you.
5. Know Which Networks to Use
Use the apt network for your products and services. Know how to use them as well.
For example, you can use Twitter for customer service while dedicating Snapchat and Instagram for your 'How to' tutorials. This strategy helps you properly communicate with the customers.
Having a mission statement for each network is one of the best social media marketing ideas. It can help you focus on a particular objective for each network.
Optimize your profiles by ensuring to fill up all the profile fields, use the right size of images, and so on. Instead of having a fleeting presence on all social media networks, it is better to concentrate on a few and significantly impact your customers.
6. Seek Inspiration from Other Successful Businesses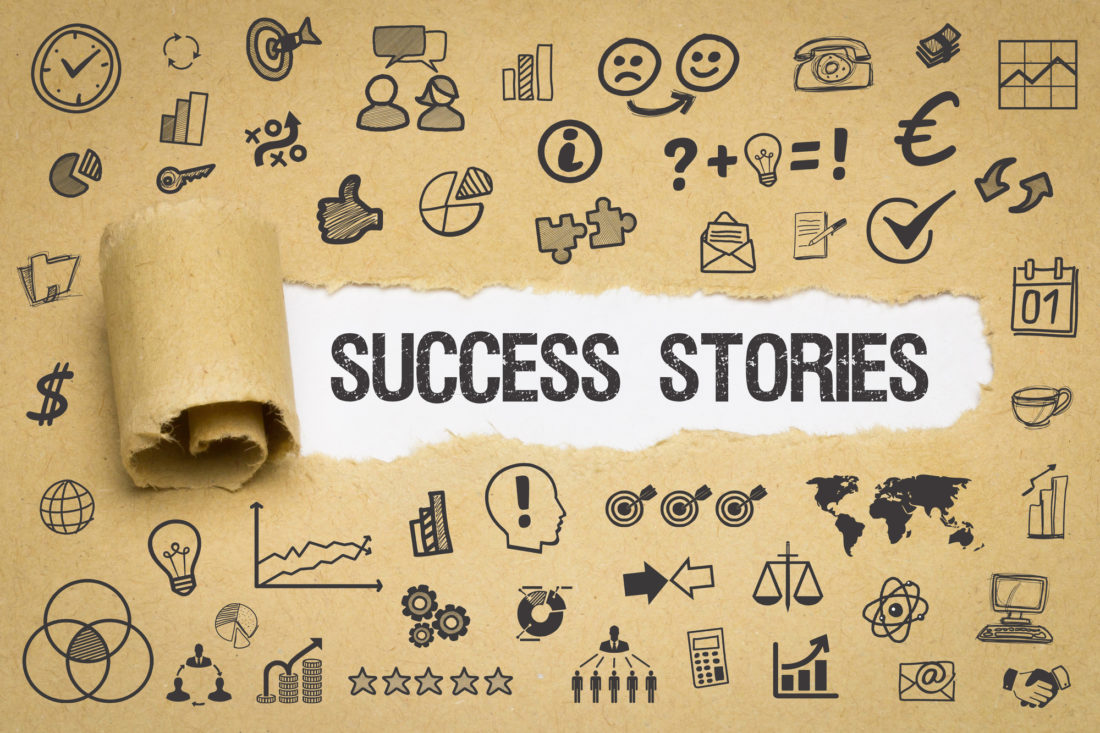 It is always better to have a unique social media marketing plan. However, there is no harm in seeking inspiration from other successful businesses. Go through their success stories, and you will understand where you are lacking. 
It can help you improvise your social media marketing strategy. Look into the strategy of award-winning companies for positive aspects that can help you meet your marketing objectives. You can even ask your followers for suggestions in this regard.
Your social media plans should be your own, no matter what guidance you seek. Seeking inspiration is good, but outright copying is unacceptable.
Secondly, you should maintain consistency to ensure your followers understand what to expect from your social media marketing campaigns.
It can improve your fan following and help maintain their loyalty. Maintain a social media style to document all your decisions. It can be helpful if you have multiple people on your marketing team.
7. Have a S
ocial Media Content Calendar
We have already spoken about adhering to SMART goals. You should understand that sharing content is excellent. However, the share's timing is vital to your social media marketing campaign's success.
Design a social media content calendar to take care of your posting schedules. It lets you plan all your social media activities, like sharing images and links to blogs and videos.
A social media content calendar also helps you to regulate the time you spend interacting with your audience.
Everything you post on social media should work towards supporting your business. Plan your content well. You can figure out your own rules. Usually, enterprises follow these three templates while posting content on social media.
Template 1
Existing businesses on social media use this template.
50% of content works towards driving traffic to your site.

25% is curated content from other sources.

20% of content caters to selling, lead generation, and so on.

5% is about your company's culture.
Template 2
New businesses can follow the 80-20 rule
80% of posts serve to inform, educate, or entertain the audience.

20% goes towards the direct promotion of your products and services.
Template 3
Many social media marketing companies in India follow this social media rule of thirds.
One-third

of content is for business promotion to convert leads and generate profit.

The other one-third

of the material is for sharing ideas and stories and serving as knowledge-building content.

The last one-third

of the social content concentrates on presenting live examples and interactions with the audience.
Use bulk scheduling to plan your messaging. It saves time and enables you to concentrate on the language of the posts.
8. Analyze Your Social Media Marketing Strategy
Can you get your social media marketing strategy right on your first attempt? No, it is not possible.
You have to test your approach, analyze it, and improvise. Some of your plans can work out beautifully, whereas some can backfire.
The best way to analyze your strategy is to track your data and evaluate the amount of traffic it generates. You have social media marketing tools to help you in this regard.
One such popular tool is the survey. You can ask your social media followers to find out how your strategies are working.
Secondly, social media trends change frequently. Your approach should be flexible to allow you to adapt to the latest trends in the market. It will only be possible if you analyze your plan thoroughly.
Register For a Free Webinar
Date: 10th Jun (Sat)
Time: 11 AM IST
Conclusion 
We have seen eight different strategies on how to do social media marketing. Not every business is the same. You should be able to tweak your plan according to your business.
You can also take the help of social media marketing services to make a well-proof social media marketing plan.
Follow these steps and frame your strategy to meet your social media marketing objectives. 
Learn about Social Media and Inbound Marketing in depth to take your Career or Brand to the next level. Enroll in our Certified Digital Marketing Master Program.
FAQs
1. What are the 6 social media types?
The 6 most effective social media types are-
Social Networks.
Social News.
Microblogging.
Bookmarking Sites.
Media Sharing.
Community Blogs
2. How do I become a social media marketer?
To become a social media marketer-
Learn social media marketing skills.
Learn social media platforms and analytics.
Practice on various social media platforms.
Look for entry-level social media marketing opportunities.
Expand your network.
3. What is the core of social media marketing?
Three core marketing areas drive the power of social media marketing:
Connection – Social media platforms help businesses to connect with their customers.
Interaction – Social media channels help interaction between customers and businesses.
Customer data – A well-designed social media marketing plan delivers an invaluable resource to boost marketing outcomes: customer data.
4. What are the 4 main areas of marketing?
The four Ps are a "marketing mix" used for marketing products and services comprised of four key elements –
Product
Price
Place
Promotion
5. What skills does a social media marketer need?
Some skills a social media marketer needs are-
Communication
Writing
Creativity
Efficiency & top-notch organization
Traditional & digital marketing
Customer care
Making connections
Agility
6. What are the three C's of social media posts?
To make the most of your social media marketing plan, you need to follow these three C's of social media posts-