If you are running a business and want to get the best out of it, then you will have to adopt different methods to promote your brand. Facebook Contest marketing has been one of the latest and best marketing strategies in order to achieve good conversions.
Facebook has been the most used social media platform for a quite long time hence it becomes a must for brands to start their promotion using Facebook.
As per recent study, around 50 million businesses are using Facebook Pages and using Facebook Contest Marketing is their one of the most prime strategies to engage and convert customers.
Here, in this article, we will guide you to run a Facebook contest on your business page on Facebook and will let you know its essence.
What is a Facebook Contest?
In simple words, the Facebook contest is all about tempting the users by offering them prizes. You can earn great conversions and page likes through the Facebook contest.
Facebook Contest Ideas
These days there are many types of Facebook contests that are being run on the platform, you can take the example of one of the most simple contest; "random draw" and a populated type of contest like "video contests" where the winner is decided by a panel of judges.
The type of contest completely depends on your business goals since all of them have their own advantages.
Though there are different types of Facebook contest to choose from it is certain that they are highly beneficial for any type of business. You can use them to achieve your desired goals on social media.
You might be using contents for marketing, according to reports, a Facebook contest on its own can fetch you the exact returns that you expect from hundreds of contents. Hence it becomes highly efficient as it not only provides you with desired results but also saves your valuable time.
Let us now understand how you can run a Facebook contest and use them to enhance the returns from your business.
8 Steps to Run Contest on Facebook
1. Building your Facebook Contest Page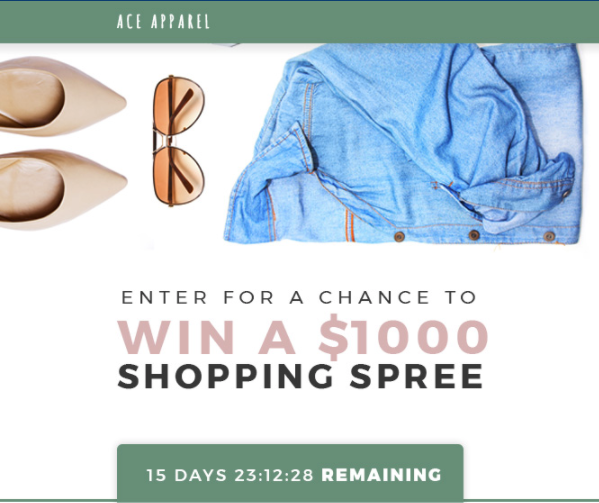 The first and foremost step towards Facebook contest is to develop a Facebook contest page. You have to be very cautious while building your Facebook Contest page; the page should not be complicated but simple and interesting.
People must get excited after visiting the page and enter in the contest. Let us understand the 5 essentials of a Facebook contest page:
(I) Enticing Title
The title is one of the most essential parts of any contest page. The title must be short and should be framed in such a way that it attracts users. The title must reveal the basic details about the contest like the prize of the contest and organizer of the contest. Users do not want any title to misdirect them hence the details provided in the title must be genuine and not "click-bait" type.
(II) Image
An image can speak a thousand words. You must put a high-quality image of the prize that is being offered on the main page of your contest. A great image can deliver you the desired returns and attract a number of users.
(III) Joining & Winning Information
The details about the prize and rules of participation must be provided on the Facebook contest page. In case if there are a bunch of rules then you can provide a link to the separate location where you have discussed the rules in detail.
(IV) Application Form
A link directing to the application form must be there on the Facebook contest page. You should provide the column for each and every essential details required for the contest. Make sure that all the information provided by the user are well protected and not misused.
V) Options for Making it Social
You will have to include a dedicated share button on the Facebook contest page so that the users can share your contest on their profiles and others can also check that. You can also allow Facebook comments in order to get more engagement.
2. Choosing a Contest Entry & Prize Method on Facebook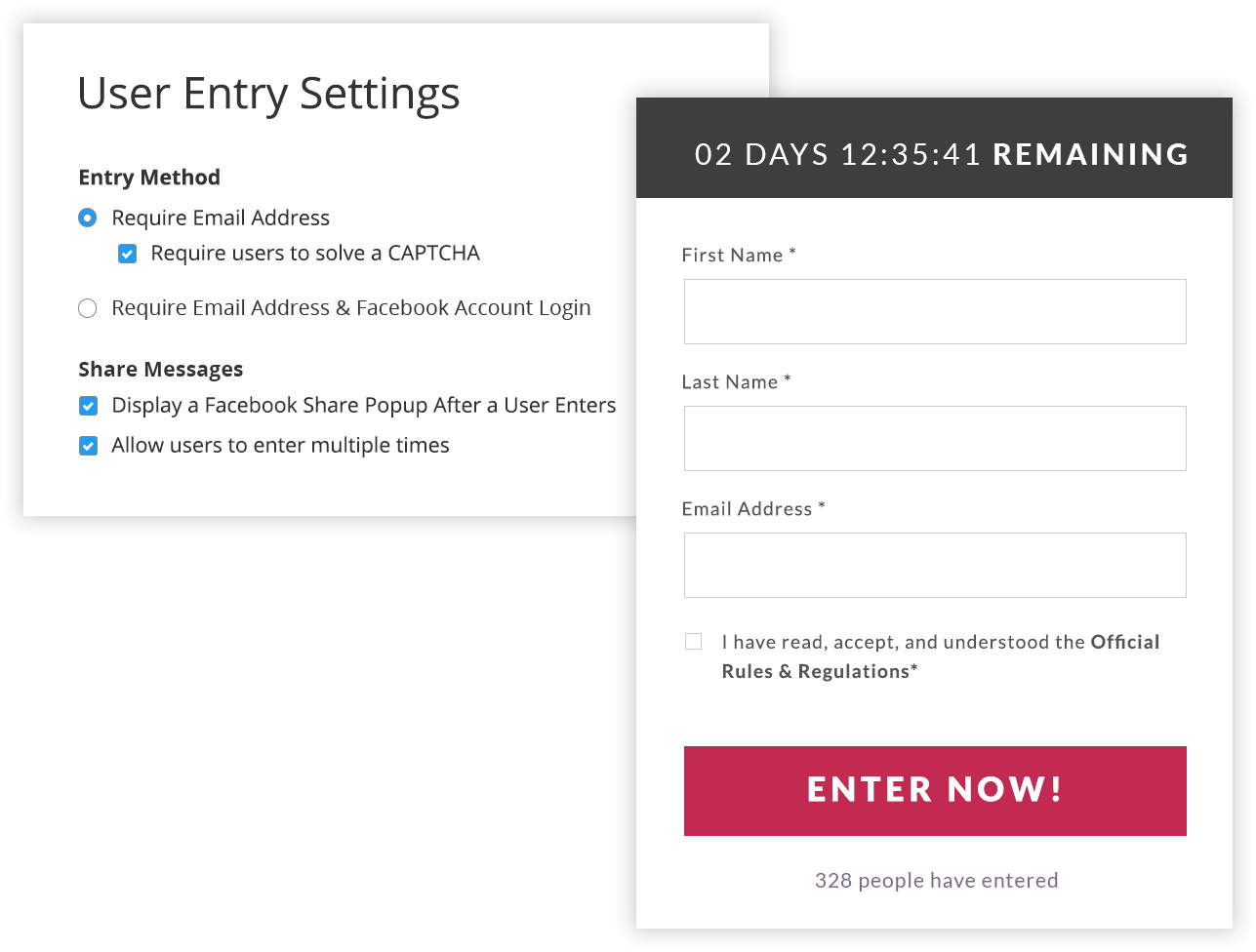 The prize that you set for your contest will act as its center of attraction. It is the most important part of your contest that will drive users towards your contest on Facebook. Let us first understand choosing a contest entry. Below we have mentioned 3 methods for contest entry:
(I) Contact Details
Here you ask the users minimum data so that you can contact them when necessary. They are asked to enter their name, e-mail, contact no, etc.
(II) Contact Details + User-Generated Content
In this users are asked to provide text, photos, and videos as well. Here in this method, you will gather enough resource which you can use in the future for your marketing goals.
(III) Contact Details + Bonus Entry Incentives
Here in this type of entry the users are provided with an additional entry if they will share your contest with others.
Let us now understand what is the purpose of the prize in a Facebook contest. It is the best way to entice your potential users towards your contest, and eventually, you can gain a number of conversions as well. You can provide them with the gift card in the form of the prize of the contest.
Users can use gift cards in the products that you are selling hence it eventually markets your brand. Through gift cards, you can attract users towards your product and not just a freebie. This is why most of the contest owners on Facebook and other platforms select gift card as a prize for their contest.
facebook-contest, CCBot/2.0 (https://commoncrawl.org/faq/)
3. Promotion and Sharing of your Facebook Contest
Once you have completely setup your Facebook contest page, it is the right time to start the promotion of your page. At the start, you will have to provide it with the boost so that it can reach enough number of users. You can promote your Facebook contest by following 4 measures:
(I) Through Social Media
You know the power & scope of social media when it comes to promotion. Social media can best fulfill your promotion goals if used well. Share your Facebook contest on various social media platforms like Twitter, Google+ and so on. Try to expand the maximum you can.
(II) Email Blast
You can combine email marketing with Facebook Marketing & use the e-mail list of your customers to send them an e-mail regarding your Facebook contest. In this way, users will also share the same contest page with others which will fetch heavy traffic.
(III) Facebook Ad
You can use Facebook to promote your Facebook contest page as well. By creating Facebook Ad you are coming out of your social circle and this will put your contest among other potential users as well.
(IV) Use your Website
In case if you are having a website of your business then creating a banner on the home-page of your website can help you a lot in fetching heavy traffic.
(V) Contesting Websites
You can use various contesting websites that allow free entry. You will get exposed to a completely new community of customers.
4. Monitoring on the Facebook Contest
It is always advised to continuously track your Facebook contest irrespective of your goals. Type of goals can simply change the focus of your tracking but the essence of the track is the same with all type of goals. You can track your Facebook contest by following 3 methods:
(I) Facebook Page Insights
By using this analytics tool, you can track shares, likes, and comments on your Facebook contest page. The report will also provide you with the number of new fans that have taken entry in the contest for a specific period of time.
(II) Different Campaign Reporting Apps
You can also use a number of campaign reporting apps in order to get the tracking reports of your Facebook contest page. A few apps also provide you with real-time tracking which is more helpful.
(III) Google Alerts
You can use Google alerts to monitor your contest throughout the web as Google alerts will provide you details regarding mentions on your Facebook contest page.
5. Selection & Announcement of Facebook Contest Winner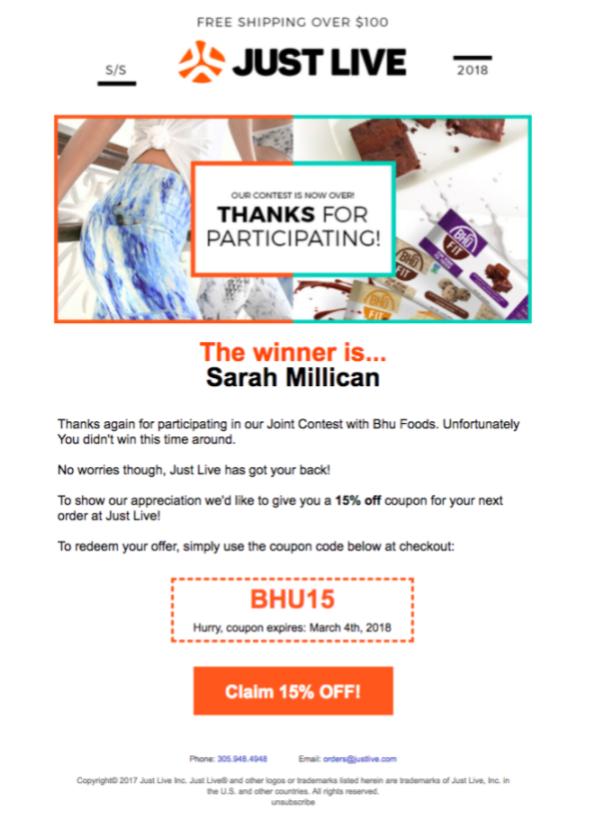 The main motto of the contest is to fetch you potential customers but in meanwhile you can't forget the contest itself, you will have to pick up a winner from the participants. There are basically two types of selection; one in which you pick up a random winner whereas second in which you pick the best performer as the winner of the contest.
(I) Most of the Facebook contests are designed to pick a random winner which is an easy task as well. This is a kind of impartial way and the total luck of the person is tested.
(II) In case if you have best met the criterion of the paper or if you are the best performer in the contest then you will surely get higher.
6. Thank-You Post
You can not forget to thank every single participant of your contest hence you should create a unique and engaging that you post for your Facebook contest page, so that the user may feel that you really care for them which is a smart business tactic as well.
7. Follow-Up After Facebook Contest
In case the creation of your Facebook contest page is done you can now proceed to other steps in order to get the best out of your Facebook contest. You can use the e-mail list of your customers to jump in their inbox and inform them about the Facebook contest.
You can also promote your Facebook contest from your own website by writing content/blog on your website.  You will have to explain the details of the contest in the e-mail so that every person can well understand what the contest is actually about? and what does it demand from the normal user?
You should also tag the winner on your Facebook as well as Instagram posts. This will not only increase the engagement but also it will put yourself among thousands of potential customers.
8. Measuring the Success of Facebook Contest
You need to analyze if the contest is being beneficial for you or not. For this, you will have to continuously track the progress. You will have to check whether the contest is serving the cause for your brand or not?
Sometimes unexpected results can also appear to be ready for them. You might be organizing a good contest but they don't get their names on this list.
In case if you will get desired rates on the Facebook contest page then you will be inspired to organize more such contests which will eventually help you in increasing your overall presence.
A business is not created in one day hence while tracking the progress of the process you must not let yourself down. It will take time to show good results but definitely, Facebook contests will help you in the content.
facebook-contest, CCBot/2.0 (https://commoncrawl.org/faq/)
Best Facebook Contest App
You can also use a number of Facebook contest apps in order to post your contests and track its success in just your single touch/click. Here we have mentioned certain best Facebook contest apps that can be used to derive contents on that.
(I) Heyo Free Contest Builder
As the name suggests it is a contest builder app and in this drag and drop feature is the most famous one. It can also suggest you the right template for your contest irrespective of the industry in which you are running your contest. In this way, you can also get Facebook to contest ideas from this app. The contest on this app is automatically optimized for mobile.
(II) Wishpond Contest & Promotion Apps
Wishpond is one of the most famous apps when it comes to organizing a contest. You can organize unlimited contests through this app. You can also choose to pay some bucks in order to get more benefits.
(III) AgoraPulse
You can manage your Facebook contest page in one of the best ways through this app. You can create a contest and measure the results as well through this app.
(IV) WooBox
Instant win app of WooBox gained huge popularity because it provided the users with the answer whether they will win the contest or not according to the given data.
In Conclusion…
So, following aforestated steps will enable you to run a successful Facebook Contest that generates leads and ensure conversions.
To learn and master Facebook Marketing and Advertising, join Facebook Marketing Course.