Understand the Basics of Website Valuation
In today's competitive world, it is imperative for every business to have a website.
A compelling and effective website is a prized asset to any company. Merely having a website is not enough. You have to conduct a proper website valuation to check your website worth.
However, do you know the worth of your site? Let us understand the concept of website valuation, look at the factors that determine your website's worth and make it easy for you to determine website price in India.
What is the need for Website Valuation?
Now, nothing is permanent in this world. A majority of businesses in the world end by selling it off to another entrepreneur thereby entailing that the seller enjoys the profits from the sale.
Under such circumstances, you should be aware of how much your website is worth. Secondly, valuing a website for taxation purposes is essential.
There are other reasons for estimating the website valuation such as for ensuring due diligence, general business management, or even for settling a dispute.
Your website is an intangible asset. The website valuation does not reflect on your balance sheet. However, there is a lot of goodwill and reputation attached to it. It basically displays your website worth.
When you sell off a business, you sell your status as well. Therefore, there is a need to evaluate your website. Let us see some of the conventional methods of website valuation.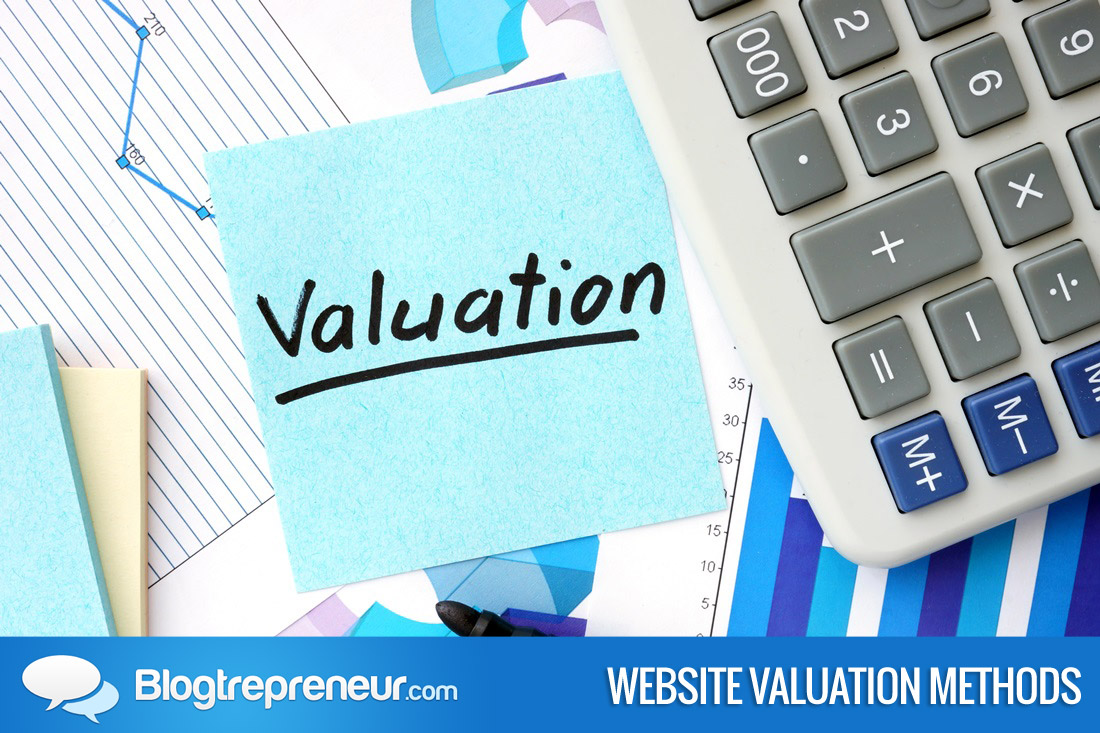 1. Income Approach
The income approach is the primary valuation methodology for website valuation. It makes use of the net present value of future income attributed to the site using the discounted cash flow method.
2. Market Approach
The market approach looks at transaction values of similar websites and makes use of benchmark valuation ratios for ensuring parity for the differences in value.
Some of the ratios are the value per registered user, per visitor, revenue multiples, and P/E multiples.
3. Cost Approach
The cost approach involves accounting for the amount invested in the creation of the website, the cost incurred in registering the domain name, web hosting, site building, the creation of content as well as costs involve in the marketing of the website and the business.
Valuation of a Website
An easy way to estimate the value of a website is to use the website cost calculators available online. Such website traffic calculators are easy to use.
In the website cost calculator, you have to enter specific data regarding your business for the tool to estimate your website worth. At the heart of any valuation, you have a mathematical formula.
The basic formula followed by these website traffic calculators is your 12-month average net profit multiplied by a multiple ranging between 20 and 50. Let us now see the factors that determine the value of the multiple.
The best thing about this formula is that you can influence the 'Multiple Needle' to move in your favour. You will agree that you can alter your Google SERPs with deft handling of your SEO.
Similarly, you can enhance the valuation of your website using the website cost calculator & website traffic calculator.
Fundamentally, multiple depends on two significant factors.
1. Average Net Profit
It is a no-brainer that higher your average net profit, higher will be your multiple. It is because a cash-generating business has a higher value than one that runs on a deficit. The best way to increase your net profit is to improve your income and reduce your expenses.
(i) Addbacks
Expenses can change from business to business. In the case of a content marketing website, the cost incurred towards the creation of content is the most significant expense.
One way of reducing this expense is to utilize the services of agencies rather than having in-house writers on the payroll. There might be other expenses that you might not be incurring. You can add back these amounts to enhance your net profit.
(ii) When not to cut expenses
Pruning your expenses is an excellent way to increase your profit. However, it is not advisable to cut all costs. Doing so can drastically reduce the attractiveness of your business.
Take the example of eCommerce websites. Many solo entrepreneurs do the packaging and shipping of the merchandise on their own. It does save you money but does not present an attractive solution to the prospective buyer of your website.
That person might love to have annual vacations. Therefore, it is better to have a third-party solution to take care of the storing and shipping of your goods. It makes your website more attractive and easier for the potential buyer.
2. Length of your Business
Your business history plays a defining role in determining the value of your website. The longer the history, the higher is the reputation. It automatically results in a higher valuation, especially if your business is a profit-making one.
A longer history allows you to show Y-o-Y growth. It is proof that your business can withstand challenges over a period.
A positive trend can enhance website valuation. If there is a negative trend, you need not lose heart.
Some specific buyers want to buy such distressed assets alone as they might have the skills to fix it and arrest the slide. The bonus is that they get discounts when they purchase such distressed assets.
website-valuation, CCBot/2.0 (https://commoncrawl.org/faq/)
Other factors that can help you to a higher multiple
1. Minimize Critical Failure Points
Every business would have some critical failure points. The trick is in identifying them and minimizing it to the maximum extent possible.
An example could be where all your website traffic is Google-organic. You have free website traffic checkers to determine the source of your website traffic.
If your site becomes a victim of a Google penalty, it can affect your entire website traffic adversely & can affect the website price in India.
In case you are an Amazon affiliate, your business would depend on the terms set by Amazon. If they change these terms overnight, you could end up with a site that does not make money.
Minimize such weaknesses to get the maximum value for your business.
2. Traffic Volume
A high volume of traffic to your business site can increase its valuation. Use the website traffic calculator to determine your traffic and also check the website price in India.
Many buyers look for businesses that allow them to optimize to the maximum at every point of the marketing funnel.
A high volume of traffic gives them adequate room to play with various factors such as creating a better 'abandoned cart' sequence, increasing email options, and changing CTA options and so on.
Hence, the higher the traffic, the higher is the website valuation.
3. Email Subscribers
Email is the biggest driver of business revenue. Having a big email list helps you to generate good business.
However, it does not necessarily generate income because a lot depends on how you utilize your email list. Ensure that your email list adds the value to your business. You can do so by using good email automation sequences to improve your traffic.
Make optimum use of your email list to increase your revenue.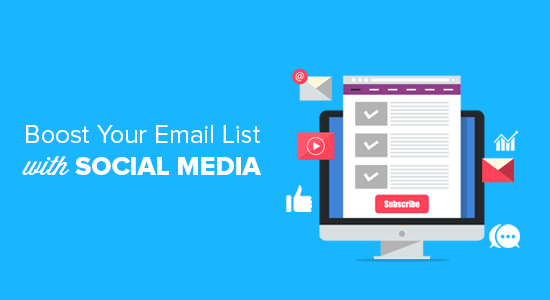 4. Social Media Following
Treat your social media following as a mini email list. The reach of your social media following will be smaller than that of your email list because it depends on the social media platform like Facebook and others.
Since you do not own the platform, you do not have much control over how it behaves. Secondly, faking followers and likes is natural on social media. Therefore, the quality of your social media following is responsible for your website valuation.
Better the quality of your social media following higher is your website worth.
5. Your Product Offerings Matter
Over-dependence on a single product can be risky. The product can go out of fashion. Hence, it is better if you have a variety of options available.
It becomes easy for you to rely on alternative products if your main offering fails. Potential buyers look into such aspects.
Higher the number of product offerings, better is the website valuation.
6. Number of Hours You work on the Website
Potential buyers look for leverages cash-generating investments that they can scale up. It is normal to work for 40 to 50 hours a week on business.
However, digital assets do not require you to work for long hours. Automating tasks on your website can reduce the number of working hours. It can also improve your efficiency.
Developing a team and creating a Standard Operating Procedure (SOP) are important aspects that ensure that you are working on your business and, not in it.
If you work less on your site, it entails greater automation. Hence, it can improve your website valuation.
7. Dig a Deep Moat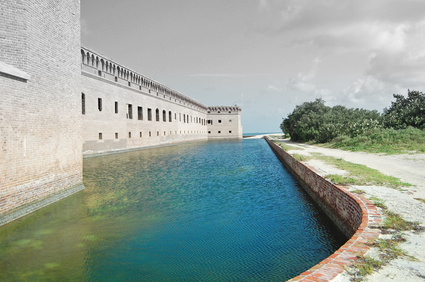 The security of your website is vital. It should not be easy to copy your business. A deep moat helps you make your site secure. It becomes difficult for a copycat to duplicate your website within no time.
The harder your website is to copy, the higher will be the value.
What are the Reasons for Selling a Website?
We have seen the methods of website valuation and the ways by which you can increase it. However, let us now look at the reasons for selling a website. It can be for business as well as personal reasons.
1. Business Reasons
You might want to start a new business or concentrate on other current projects
Selling the website can provide you with the necessary capital to expand your other existing companies.
You might have lost interest in the business and would like to sell the asset before it deteriorates.
Cashing out of business to invest in offline investments like real estate and stocks is also one of the business reasons for selling a website.
2. Personal Reasons
(i) You might be looking for a divorce or a split in the partnership.
(ii) Selling your website can help you arrange for down-payment required to purchase a house.
(iii) Medical issues might force you to sell a website.
We have seen how to evaluate your website. Now, it should not be difficult for you to estimate the website price in India. You can enlist the support of website cost calculators and determine the website valuation.
Photo Credits: Whitehatseohelp, Blogtreprenuer, encrypted-tbn0.gstatic, digitalexits, allhostsreviews, cdn3.wpbeginner, cdn.zeltser